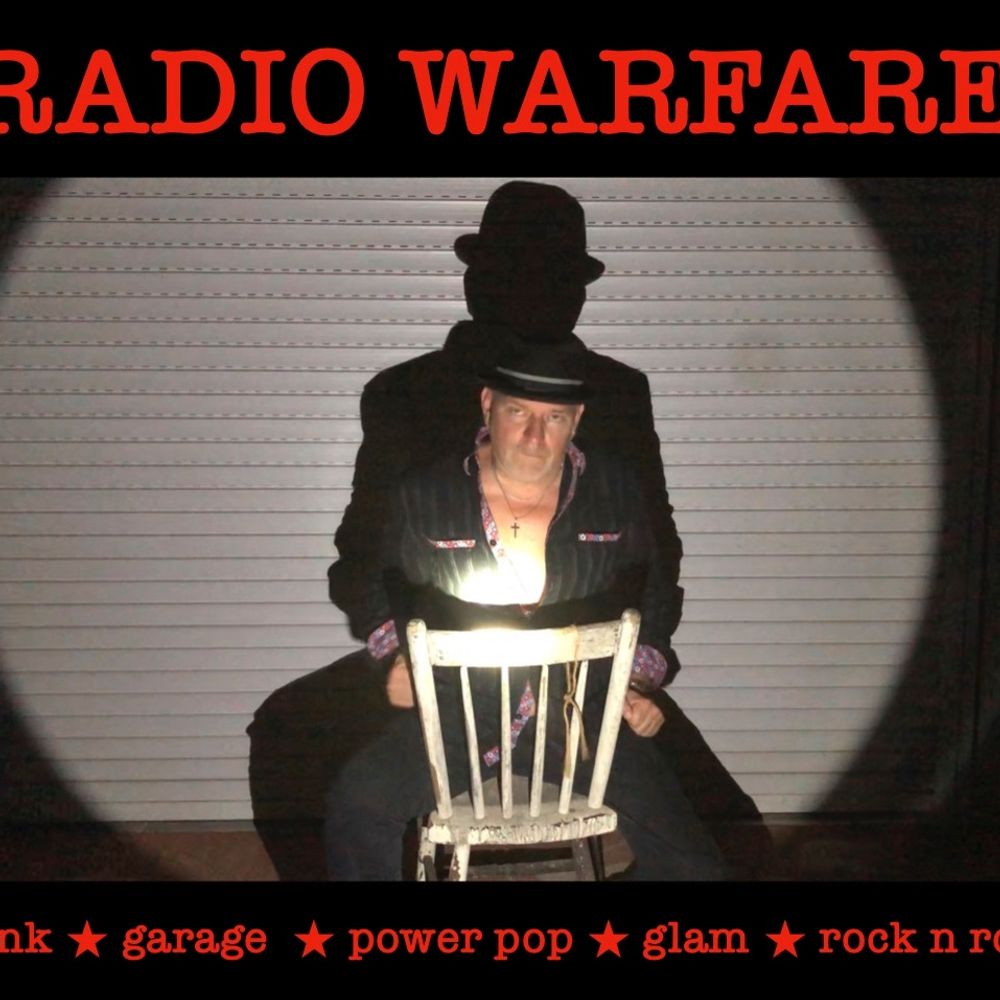 Radio Warfare with Tim Livingston
Punk, Garage, Power Pop, Glam, Rock N Roll
Radio Warfare with Tim Livingston is a one hour radio shows of vintage and cutting edge garage rock, punk, power pop, glam, and swaggering rock & roll! With over 40 years experience in the music scene the All Music Guide calls host Tim Livingston "…a pioneering figure on the punk scene in New York State's Hudson Valley" and The Times Union calls him an "Albany rock legend." Livingston was the founding member of one of Albany NY's first punk bands, the Morons (1979-1982) and he most recently fronts the critically acclaimed rock band the Last Conspirators. He also was for 20 years the General Manager for internationally renowned reissue record label Sundazed Music. Tim has been both a radio and club DJ and one time, as part of a fund raiser, broadcast live on air for 48 straight hours! He now resides in SW Florida where he broadcasts his show from the Gulf Coast.
Radio Warfare can currently be heard on:
Pop Radio UK Tuesday, Wednesday and Thursday 9 pm UK time
https://popradiouk.co.uk
KOR Radio Thursday, Friday and Saturday at 8am UK time. 
http://www.koradio.rocks
Radio Candy Radio Los Angeles Monday, Wednesday and Thursday at 11am PDT
radiocandyradio.com
Alt Radio Connecticut Tuesday, Wednesday and Thursday 11am EST
http://www.altradio.rocks
Voodoo Radio Wendnesday at 7pm UK time.
https://www.voodooradio.online
Sole of Indie, New York M-F 2pn EST
https://www.facebook.com/SoleOfIndie
Listen to all of the Radio Warfare and Down On The Street Archived Shows on Mixcloud
View all of our playlists  on FACEBOOK
View all of Radio Indie Alliance Charts.
Email: radiowarfare@icloud.com